The application period for this matching grant cycle has closed.



Overview
BetterLesson is excited to announce that it is sponsoring a matching grant program. The purpose of the program is to provide public and private K-12 schools, districts, and education service agencies in the United States with virtual professional learning services to improve teaching and learning in distance/hybrid environments, as well as to develop practices that promote social justice.
BetterLesson invites education organizations to submit a proposal for consideration. Proposals should be aimed at increasing the capacity of schools and districts to create equitable, student-centered, flexible teaching and learning and support teachers to integrate culturally responsive and sustaining practices and social-emotional learning (SEL) as part of their regular instruction. The most competitive proposals will show attention to PD considerations for both teachers and leaders.
The grant will be funded up to $1 million and a total of up to 30 grants will be awarded. Grant awards will match district investments and can range from between $30,000 to $150,000. For awarded grants, BetterLesson will match the amount the district is investing with the same amount of BetterLesson in-kind services/products. All grant awards will be made by Monday, October 5th, 2020.
Proposal Format
Written proposals should be complete and precise. For programs focused on flexible/blended learning, proposals should address how and why the education organization is going to direct efforts to increase sound pedagogical knowledge and practice of highly effective strategies in distance/hybrid learning environments. Information on how organizations are addressing technology devices and internet access should also be included. For applications focused on culturally responsive and sustaining teaching and learning/SEL, proposals should address why this work is important to the educational organization, what has already been done to lay the foundation for this work (i.e., book discussion groups, implicit bias work, equity audits), and the intended outcomes of this work.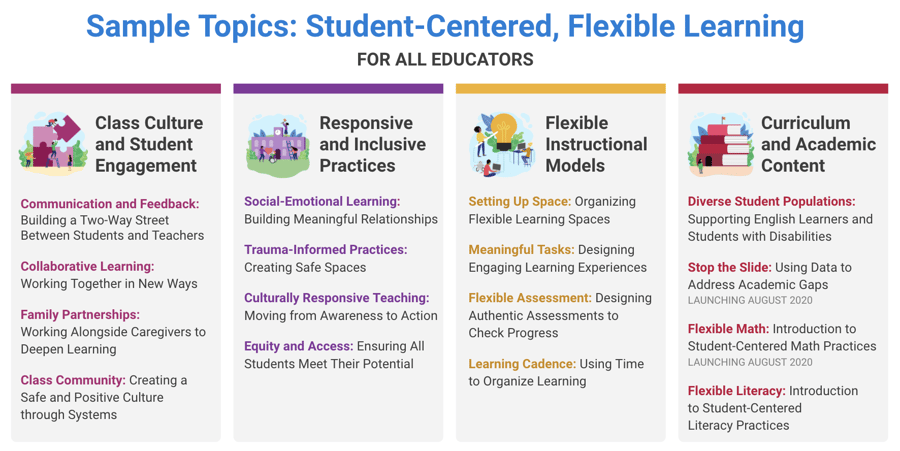 Grant award announcements will be made on Monday, October 5th, 2020 via email. Proposals should follow the outline below (details are provided in the grant application).
Application Form

Project Title

Brief Project Summary

Goals and Objectives

Project Plan

Project Budget

Final Report
About BetterLesson
BetterLesson has more than a decade of expertise in virtual and in-person professional development. We provide one-to-one and one-to-many professional learning experiences across a wide range of domains including distance and flexible learning. We value the pursuit of educational equity, and dedicate ourselves to ensuring that every student—regardless of race, income, national origin, gender identity, ability, or location—has access to an excellent education.
Grant Parameters
Grant awards are limited to new BetterLesson projects or proposals submitted during the grant application period between 8/5/2020 and 9/28/2020. For grants that are awarded, the matching amount from the district must be paid in full before any services are delivered. All services will be conducted virtually to qualify for the grant award.